Join us for the annual 'All You Can Eat' Thanksgiving Day Dinner!!  Turkey, stuffing and all the fixins!
Cowboy's Buffet and Steak Room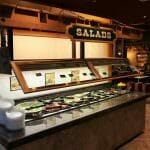 November the 24th @ 11:00AM till 9:00PM



*RESERVATIONS NOT ACCEPTED!*
Load up the car and take your travels to Ruby's Inn for Thanksgiving! The temperatures are mild, the crowds are small and coming during Thanksgiving means we get to take over the cooking for you.
Come for the views and adventure and stay for the homestyle-cooked food and fantastic lodging deals. From now until March 17, 2022, stay two nights or more and get 33% off per night. 
For Thanksgiving Day, come for a warm and scrumptious buffet in the cozy main lodge. Served at the Cowboy's Buffet and Steak Room from 11:00 a.m. to 9:00 p.m. you'll be able to dive into Thanksgiving classics like buttery rolls, mouthwatering turkey, satisfying stuffing, soft mashed potatoes and sweet-tasting pie.
During your visit, enjoy a comfortable and relaxing stay in your room, at the indoor pool or out adventuring in the beautiful Southern Utah scenery.
Book your horseback riding adventure across the whimsical geology of Bryce Canyon National Park for a full day, half-day, or hour and a half guided tour, weather permitting.
With smaller crowds, hike several trails in Bryce Canyon National Park and Red Canyon.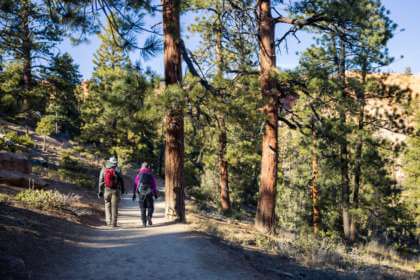 Trails are available for all skill levels and interests. Find rugged cliffs and wide-stretching arches in Red Canyon. Discover perched overlooks and views for miles in Bryce Canyon. Immerse yourself in the coveted hoodoos on the Queen's Garden Trail or explore Fairyland Loop Trail and pass deep green juniper trees and bristlecone pines.
Come create memories at Ruby's Inn for Thanksgiving! Book your stay today.