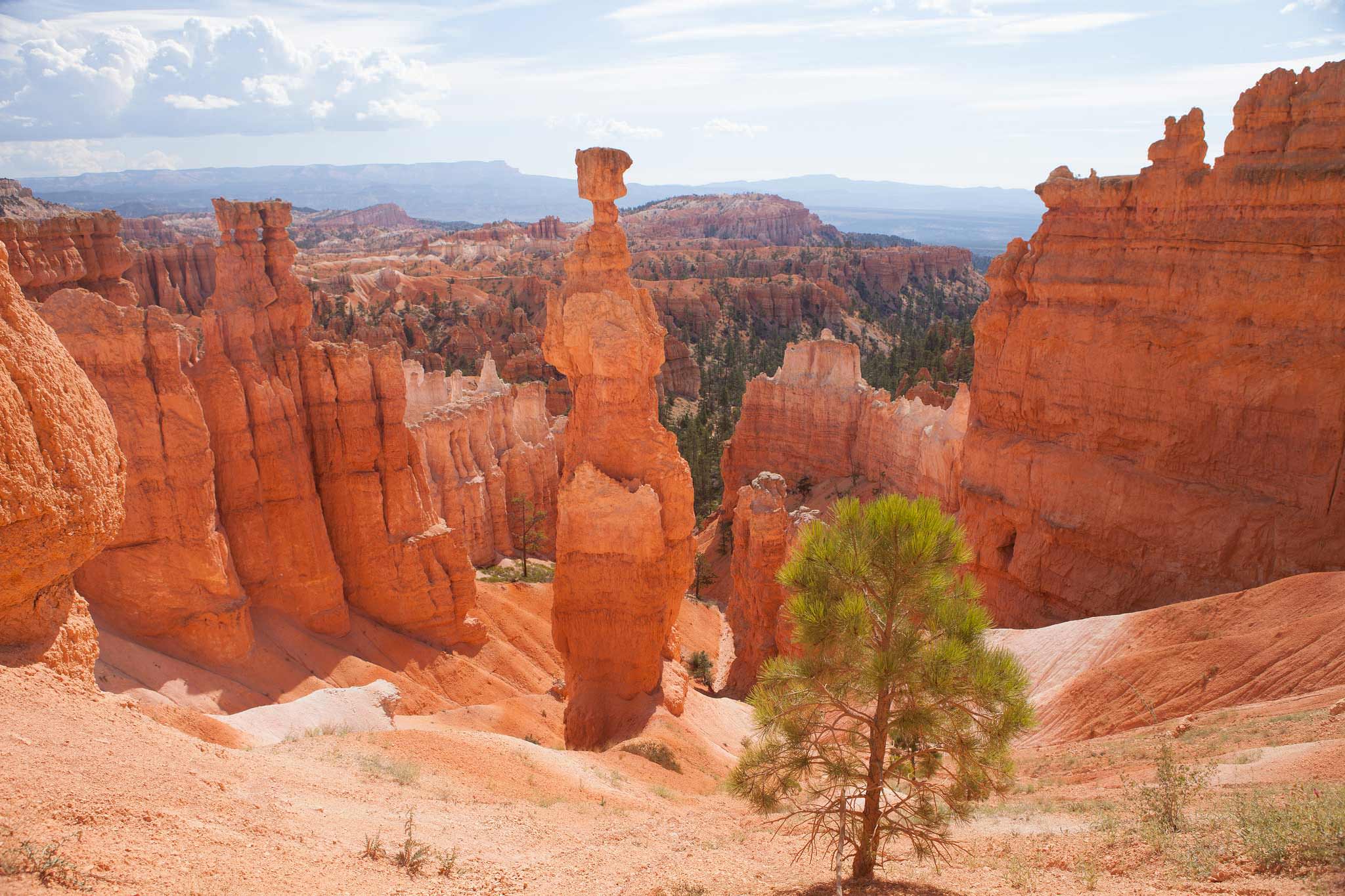 At Bryce Canyon National Park, erosion has shaped colorful Claron limestones, sandstones, and mudstones into thousands of spires, fins, pinnacles, and mazes. Collectively called "hoodoos," these colorful and whimsical formations stand in horseshoe-shaped amphitheaters along the eastern edge of the Paunsaugunt Plateau in Southern Utah. Hoodoos formed over thousands of years by the same processes that form the features of surrounding parks. Water, ice (at varying intervals) and gravity are the forces that formed Bryce Canyon.
Dolomite, limestone and siltstone are very hard and form the protective caprock on most of the spires. Frost wedging is the erosional force that breaks apart the harder rocks. Mudstone is the softest rock in a hoodoo and is easily identified because it forms the narrowest portion of the pinnacles. As mudstone moistens it erodes easily and will run down the sides forming a stucco or protective coating. Every time it rains the stucco is renewed. Eolian or wind forces erode at slow rates. If wind does not erode the stucco layer fast enough it will renew before eolian erosion affects the rock. For this reason wind has little to no affect on hoodoo formation or destruction.
Bryce Canyon National Park is named for pioneer Ebenezer Bryce who came to the Paria Valley with his family in 1875. He was sent by the Church of Jesus Christ of Latter-Day Saints because his skill as a carpenter would be useful in settling this area. Bryce built a road to the plateau top to retrieve firewood and timber. He also built an irrigation canal to raise crops and animals. Local people called the canyon with the strange rock formations near Ebenezer's home "Bryce's Canyon". The Bryces moved to Arizona in 1880, the name remained.
As southern Utah developed, Reuben and Minnie Syrett--who homesteaded just outside the present park boundaries--brought their friends to see the intricately eroded stone formations. By popular demand, they developed sleeping and eating facilities on the canyon rim. They called their establishment, "Tourist's Rest." When the area was set aside as a national monument in 1923, the Union Pacific Railroad bought out the Syrett's interests and began to construct Bryce Canyon Lodge intending to make the Bryce Canyon area part of their new "Loop Tour" of the southwest. The Syrett's then built "Ruby's Inn" on their own land just north of the park.
Click Here for information about the shuttle service for Bryce Canyon National Park.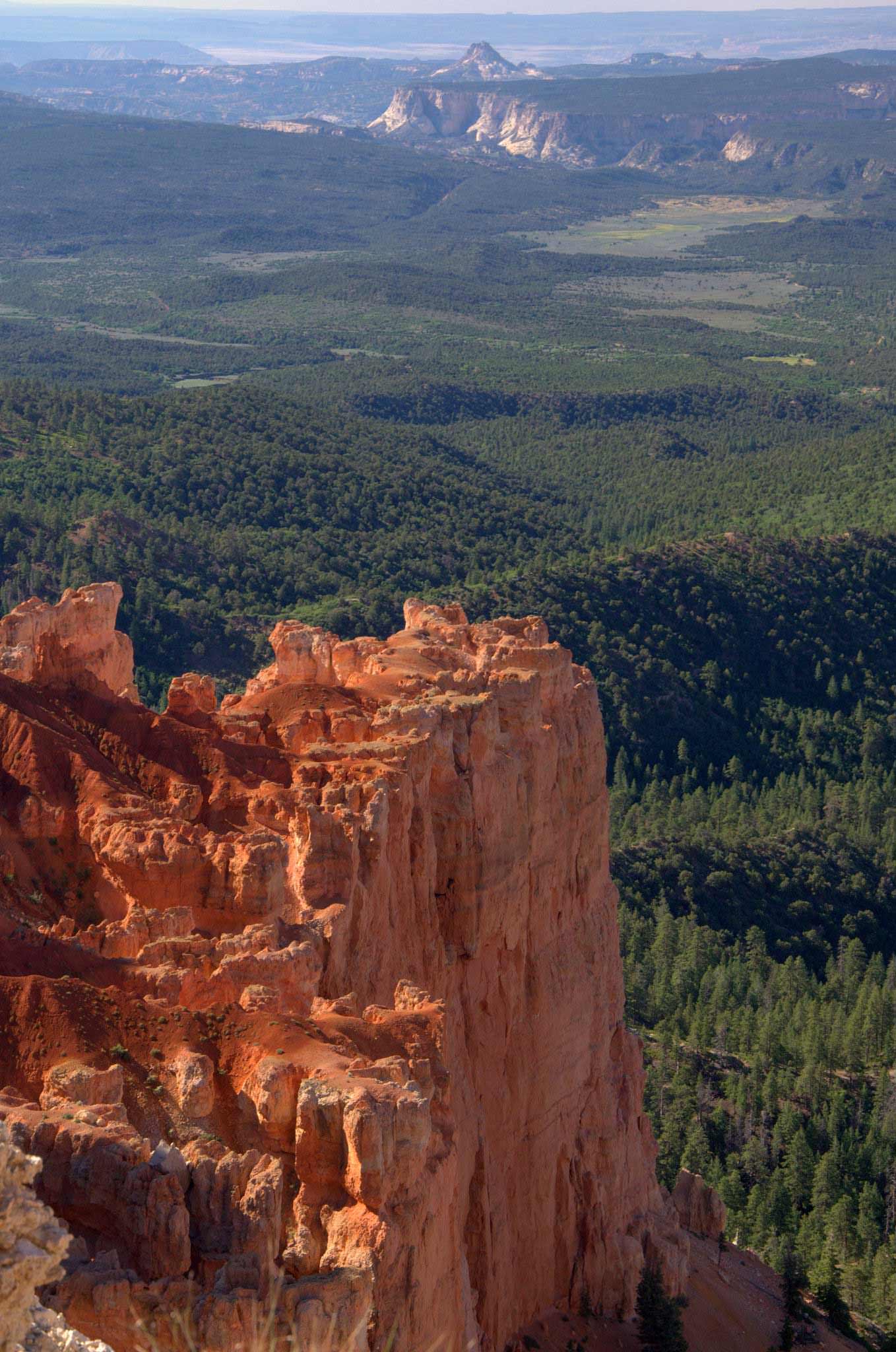 Hiking In Bryce Canyon
---
This map shows the major viewpoints and trails in Bryce Amphitheater. You can start hiking from any of the viewpoints.
---