Old Bryce Town is an eclectic collection of shops just on the door step of Bryce Canyon National Park. There is a little something for everyone in the Western Style town.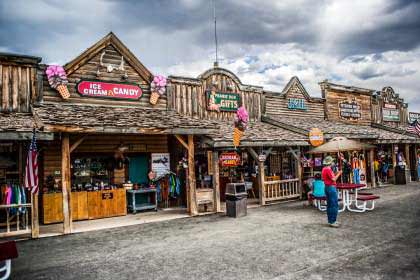 The kids will enjoy the Rock Shop which boasts locally found rocks and minerals. Some of the most fascinating are the locally honed petrified wood as well as dinosaur fossils. Utah has long been a rich area of geological history with local dinosaur finds.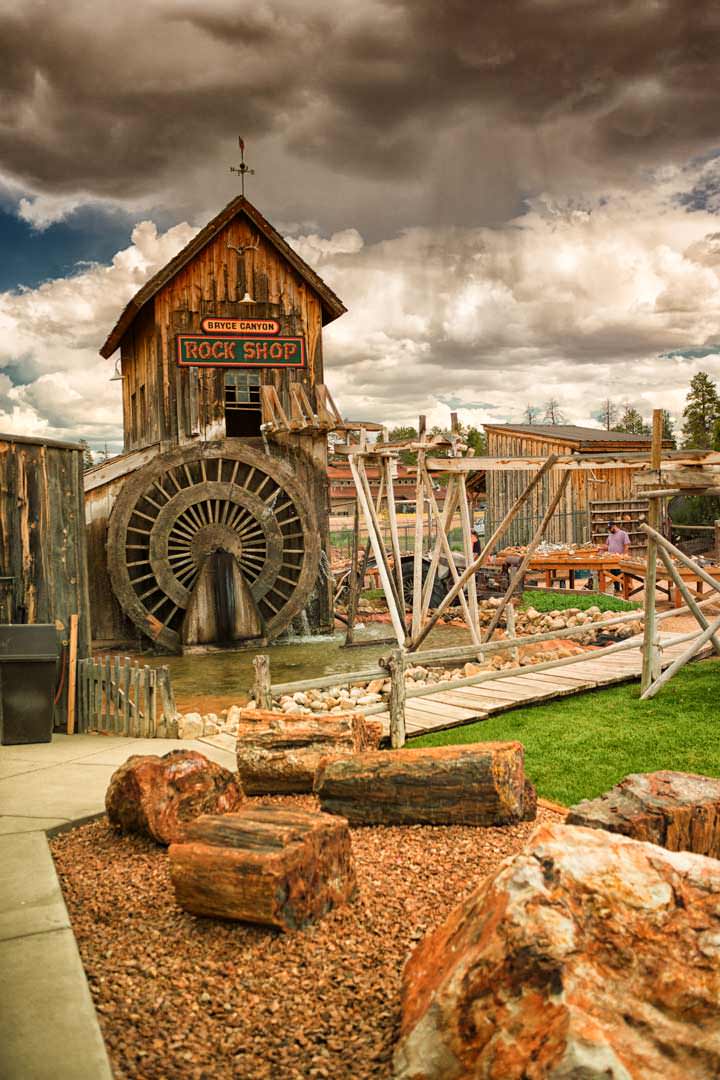 The water wheel is also an archaic delight not often seen anymore. Kids love to see history come alive before their eyes.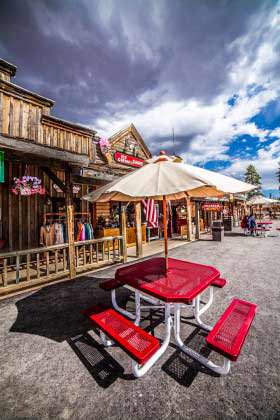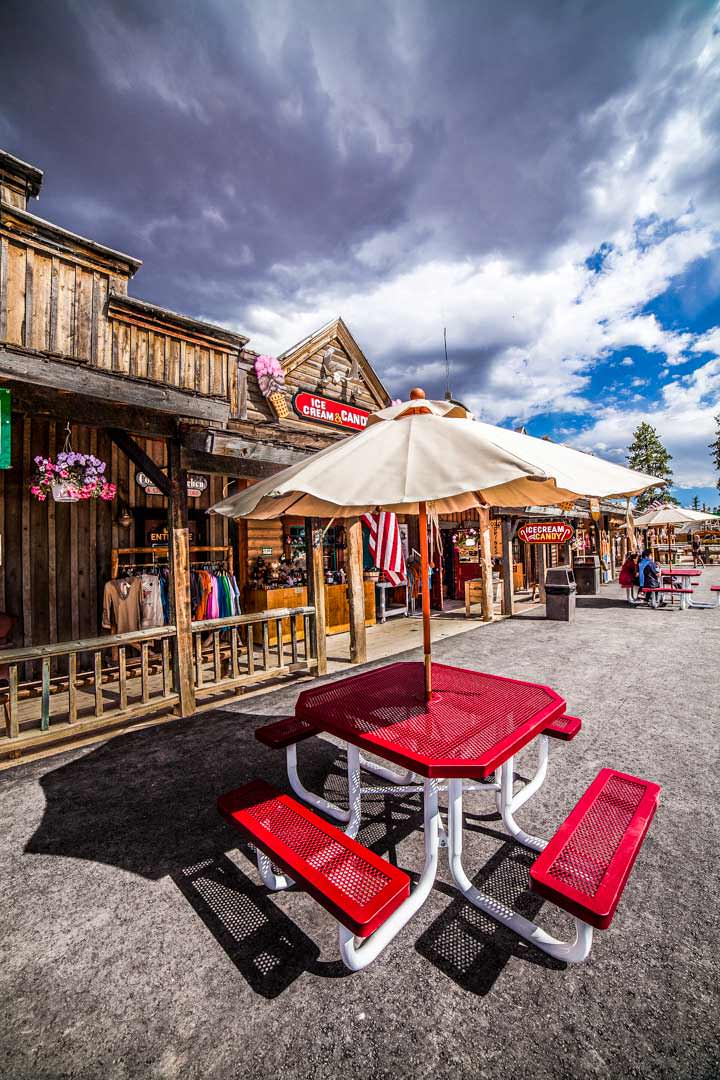 The kids in all of us love ice cream! At Old Bryce Town you will discover creamy delicious flavors such as Butter Pecan or Rocky Road along side classics like Chocolate and Vanilla. Enjoy a little rest and relaxation with your ice cream and sit at one of the many tables to take in the view.
After a bit of rest and recharging wander inside the shops to see rocks and minerals, natural and stylized. Beautifully crafted jewelry and unique art pieces are abundant with the rock hounds. In the Mercantile you will find Western gear such as coon caps and six-shooters which no kids can resist. An often fun find at National Parks are holiday or home décor to remember your trip year round. If you want to take home a little Bryce Canyon memento for your Christmas tree, here is the place to find it.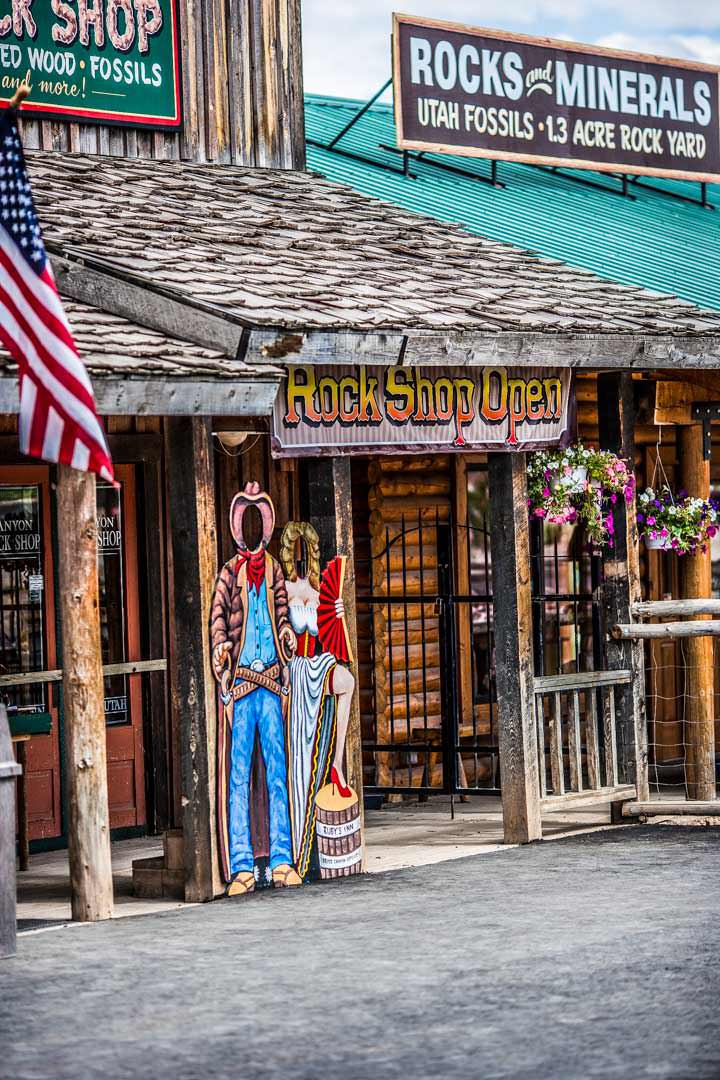 Don't leave without a trip to the local jail or pose for a memorable shot in a fun Western costumed cut out! Old Bryce Town is a great little stop you don't want to miss!