The night skies over Bryce Canyon are some of the darkest in the West. Bryce Canyon has dedicated rangers to help you learn about the glorious night sky that is one of the best kept secrets of Bryce. Isolated from the urban lights and with mindful rangers seeking to eliminate light pollution, Bryce boasts the greatest stars on show!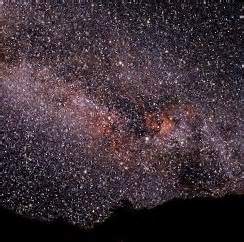 On clear Bryce Nights you may be able to see the Milky Way extending across the sky. Check out http://www.nps.gov/brca/planyourvisit/astronomyprograms.htm for more information about joining the Astronomy Rangers for one of their educational and entertaining celebrations of natural darkness.
Bryce Canyon also hosts an annual Astronomy Festival each summer to put the night skies on display. There are great events for kids and adults alike so be sure to book early for next summer.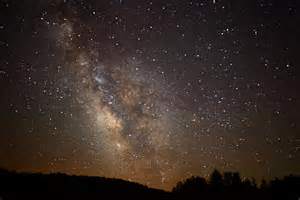 Get a little sneak peek of the night sky at http://www.utah3d.net/utah-travel/bryce-canyon/milky-way-bryce.html but trust us it is so much better in person!