We, as Ruby's Inn, have been involved in a 3 year- renovation project beginning in 2013. I know what you're thinking. 3 YEARS??? We have a large property and a long list of necessary changes. We have witnessed some amazing upgrades throughout our property. We want to share our changes with each of you. Let's give you a tour of our property.
Ruby's Inn Main Lobby
Restrooms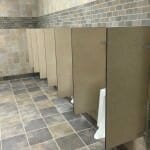 New Entry Walkway into the Cowboy Buffet and Steak Room
Conference Centers
Guest Laundry
Guest Rooms
Ruby's Inn Indoor Swimming Pool & Spa
Fitness Center
Come experience these renovations for yourself TODAY!