Labor Day is coming up. Do you need 3-Day Weekend ideas? Bring your family and visit Ruby's Inn for a mini vacation.
Day 1- Arrive at Ruby's Inn- Friday
Check-in time is 4pm. Check-in to your room and get comfortable. Enjoy an early dinner at the Cowboy Buffet and Steak Room. Enjoy a delicious Buffet meal or order a juicy 10 ounce prime rib off the menu. View the Menus here
Spend the rest of your evening relaxing at our Indoor Pool or Outdoor Pool. Towels are provided at the indoor pool only.
Indoor pool is located inside Ruby's Inn Main building open until 10PM.
Day 2- Explore Bryce Canyon- Saturday
Visit the Cowboy Buffet and Steak Room for the included breakfast buffet. Visit the Ruby's Inn General Store and load up your water and snacks for a full day of hiking!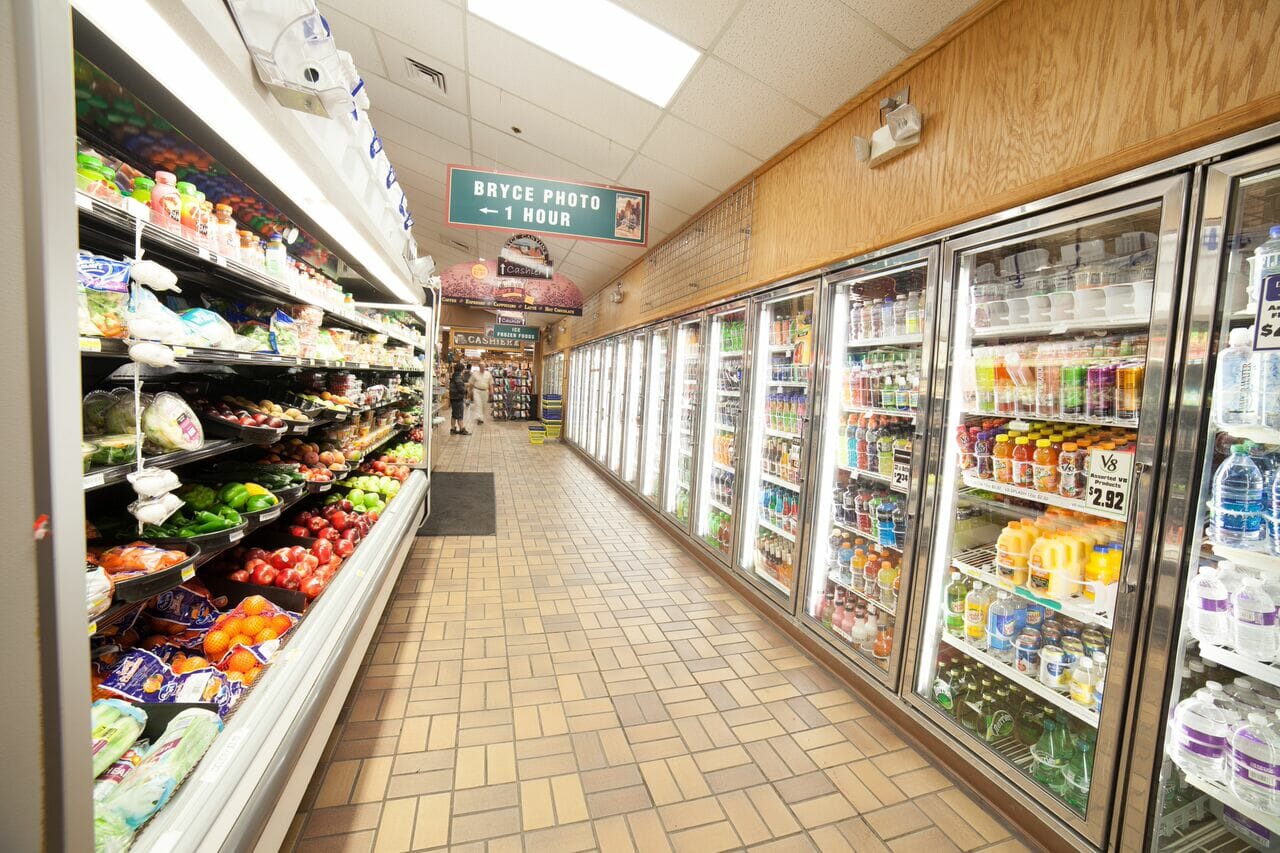 Take the Bryce Canyon Shuttle to Sunrise Point.
Here are our suggested hikes!
The Queen's Garden Trail is a 1.8-mile trail that takes hikers along the bottom of the canyon providing up close access to the mysterious hoodoos found at Bryce. As the trail winds through the canyon, it meets up with the Navajo Loop. If hikers choose to continue on the new trail it will add an extra 1.3 miles to their adventure. Both trails are classified as moderate. Once the loop has been completed, a short walk along the Rim Trail will take hikers back to their vehicles.
The 8-mile Fairyland Loop Trail will take explores through a pink and cream colored wonderland worthy of "Alice." The trail wonders past a forest of hoodoos speckled with the green of juniper trees and the ancient bristle cone pines trees. Sights along the trail include hoodoos with such names as the "Chinese Wall" and "Tower Bridge." Once the trail has ended, there is a short walk along the Rim Trail back to the parking lot at the Fairyland Canyon Overview. This hike is classified as moderate, and as with all hiking adventures, be sure to bring plenty of water and snacks to keep from becoming dehydrated or too tired to complete the hike.
For more hiking information AND a printable map Visit our website!
After a long day of hiking, taking a pizza to your room. Call the Canyon Diner from your room phone for delicious Freshly Baked Piccadilly Pizza for take-out. Diner is open until 8:30PM.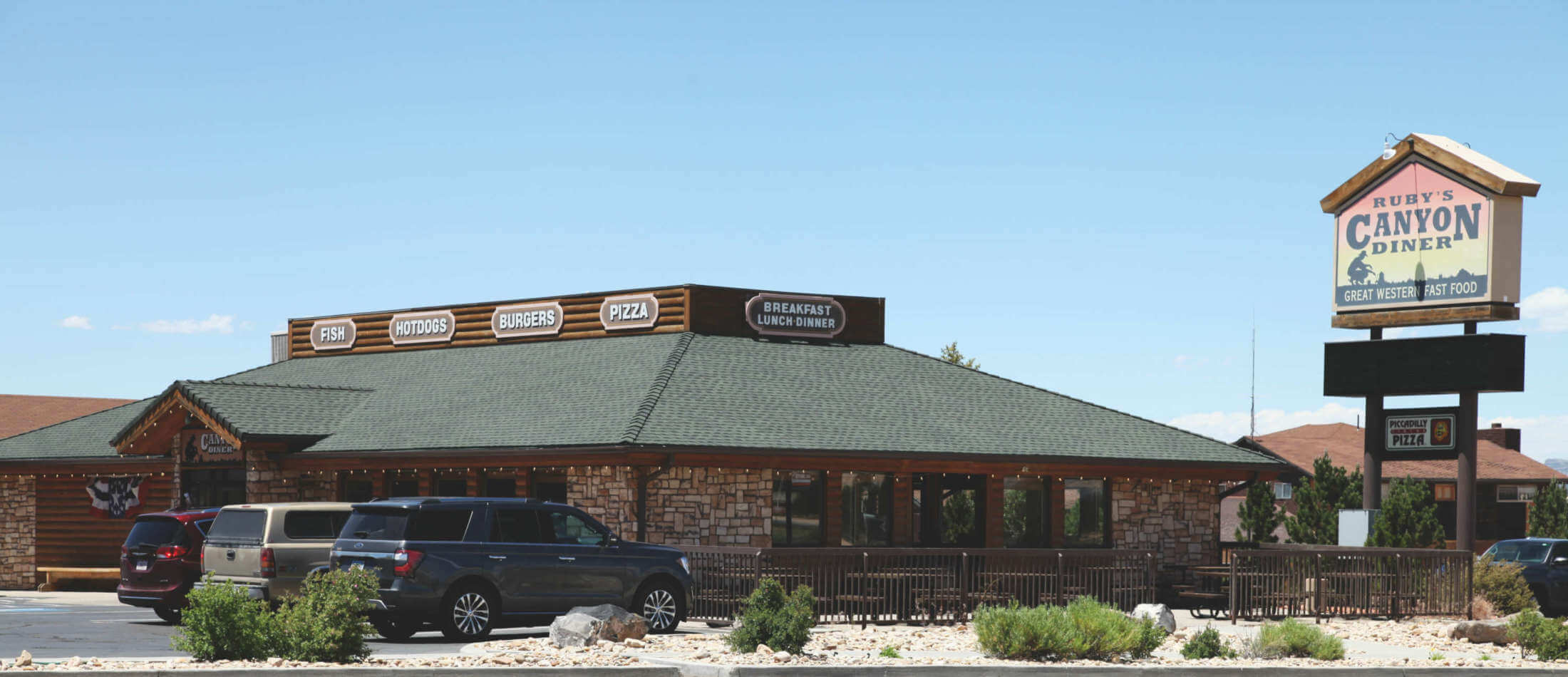 Day 3- Explore Ruby's Inn- Sunday
Start your day by taking a horse ride through the Dixie National Forest to the rim of Bryce Canyon. If you're looking for a scenic tour of the Bryce Canyon area, our 1 ½ hour ride takes in the Dixie National Forest and the rim of Water Canyon Amphitheater, the first canyon in Bryce Canyon National Park. Leaving the rim, you climb Bristlecone Pine Ridge with standing 1500 year old Bristlecone Pines. (One of the oldest living things on the North American Continent.) From this ridge you will also see Boat Mesa and Sinking Ship Peak, some of the higher points in Fairyland Amphitheater. This is a 4 ½ mile loop. Rides start at 8:30AM and 10:30AM. Book your Ride Now!
If you are not comfortable on the back of a horse, book a guided ATV ride. Short, yet exciting experience, our one hour and sunset ATV rides wind through ponderosa pine forests to the rim of Bryce Canyon National Park. This guided tour will get your adrenaline pumping, but will also provide you with views of a pristine alpine landscape, Bryce Canyon Rim and fresh clean air. Book your ATV ride!
For lunch, pick up something quick inside the Ruby's Inn General Store or get a delicious burger at Ruby's Canyon Diner. For dessert, stop at Old Bryce Town for a scoop of ice cream.
If you are interested in a light hike, visit Mossey Cave! Located 3 miles east of Ruby's Inn. Mossey Cave Trail is an easy 0.9 mile walk to a mysterious, watery oasis in this desert region. The trail offers a wonderful view of the canyon and ends at an alcove covered in moss created by the natural springs seeping through the sandstone. Let your kids play in the water to keep cool.
After dinner on your last night, visit Ebenezer's Barn & Grill for  live entertainment from our Bryce Canyon Wranglers.
Book your tickets online! https://ebenezersbarnandgrill.com/
Enjoy your 3-day weekend at Ruby's Inn.