Be greeted with a family-friendly welcome, fresh mountain air and a plethora of activities for every age. When Ruby and Minnie Syrett established the original inn, Tourist Rest, their focus was always on welcoming every visitor. Rich in pioneer history, the Bryce Canyon area that Ruby's Inn resides was founded by Ebenezer Bryce. From the beginning, this area was established by hard-working and family-oriented folks. Today, Ruby's Inn still lives by that motto. Escape from school, work, everyday stresses and establish Ruby's Inn as your home-away-from-home.
Serving you with the same Ruby's Inn hospitality that started it all you can expect expertly-cleaned rooms, delicious dining options and fun activities amongst the spacious outdoor views of Bryce Canyon National Park. Helping you feel safe and at home, while you're on vacation is our top priority so you can focus on exploring and relaxing.
Find the perfect place to rest your head with one of Ruby's Inn's several lodging options. Pick from the main lodge, grand hotel or the RV park and campground. No matter where you stay, Ruby's Inn will make your trip one to remember.
Not only does Ruby's Inn boast excellent lodging, but they also have a myriad of exciting family-friendly activities as well! Check out the activities desk to learn more about mountain bike rentals, horseback rides, ATVing excursions, Ebenezer's Barn and Grill and the best hikes.
Mountain Biking
When it comes to mountain biking, there are several options for beginner and advanced riders. Although bikes aren't permitted on Bryce Canyon hiking trails, there are several trails around Red Canyon, which is only a few miles away. The Canyon 2 Canyon trail is perfect for children as the entire 17-mile trail is paved and runs through Bryce Canyon and Red Canyon. Taking you past the intricate hoodoos and the copper rocks of Red Canyon, you'll see a variety of scenery.
Take your biking game a step further and ride the Thunder Mountain trail. Rip through the dirt as dust and leaves fly behind you. Feel your heart beat as the exhilaration takes you down the mountain.
Don't own a mountain bike? No problem! Ruby's Inn has bike rentals available. Pick from specialized hardtails, specialized full suspension, e-bikes and cruisers.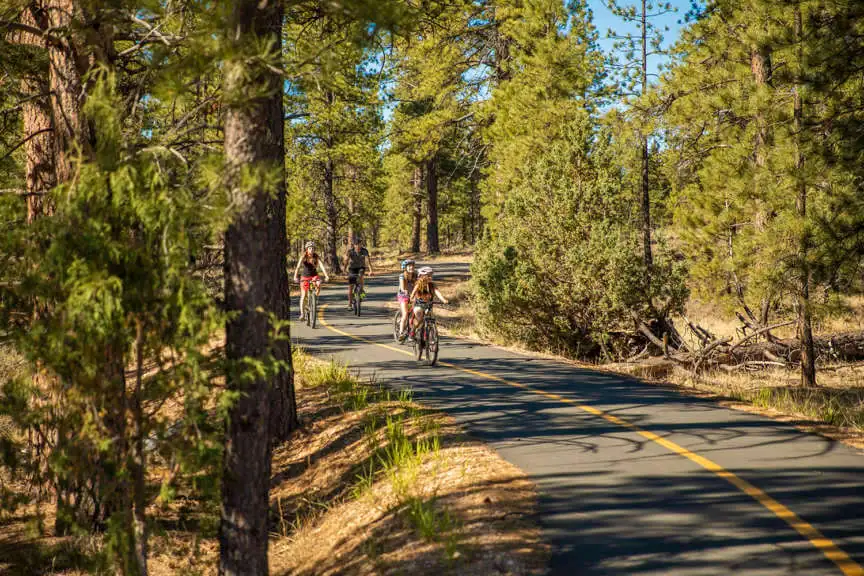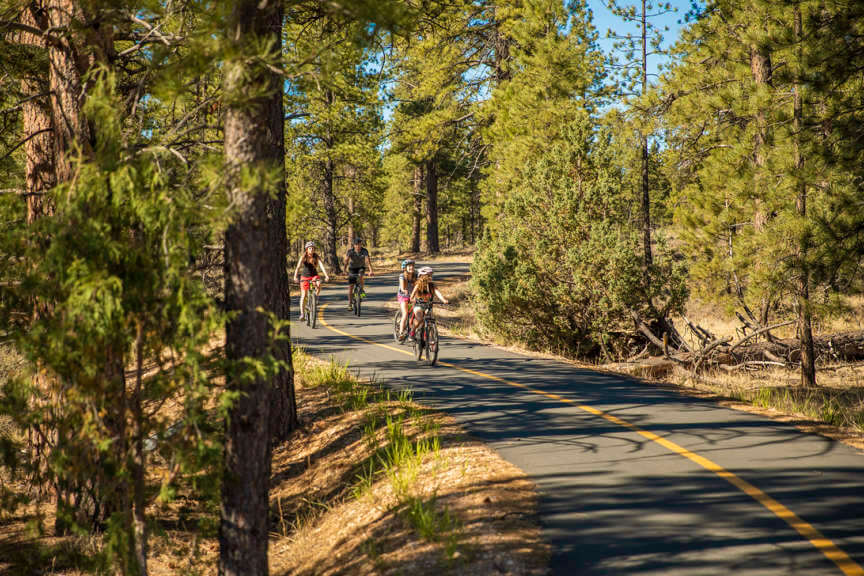 Horseback Riding
Channel your inner cowboy or cowgirl and hit the trails once traveled by the infamous Butch Cassidy. Ride the rim of Bryce Canyon and gaze across the expansive scenery. Notice the unique rock formations through the switchbacks of Red Canyon and smell the fragrant Ponderosa pines of Dixie National Forest.
Pick between half-day or all-day rides and truly experience the Wild West! If you're searching for more scenery, take your horseback riding skills to the Grand Staircase region for the day.
Rides for intermediate and advanced riders are available. Riders must be seven or older to participate. Come trot your way through the open desert and escape into the outdoors!
ATVing
Mud, speed and dirt! If that screams fun, then book a guided ATV tour with Ruby's Inn. Get your adrenaline pumping and enjoy epic views of Bryce Canyon from the rim. Some of the most iconic scenery in Bryce Canyon is located right around this area and ATVing is a unique way to experience it.
ATV tours include riding over rough, rocky terrain, splashing through puddles and drifting through the dirt and red sand. Hit the ATV trails and experience it all in one ride.
Ebenezer's Barn and Grill
Open April through October, Ebenezer's Barn and Grill includes live country music with a homestyle-cooked meal. The featured band, The Bryce Canyon Wranglers, stars Nashville songwriters, local artists and classic country music to keep you entertained the whole night. If you're lucky, maybe you'll hear them sing "A Song Like Me," which topped country music charts.
Add some delicious food to accompany the live music. Pick from flat iron steak, salmon, chicken, mouth-watering sides and desserts. With country music ringing and the aroma of good homestyle grub, you'll be on your way to the perfect western evening.
Hiking
When visiting Ruby's Inn, don't forget about hiking. Bryce Canyon and Red Canyon are filled with intricate rock formations, switchbacks and postcard-perfect scenery. In Bryce Canyon, hike Queen's Garden Trail along the bottom of the canyon as it staircases downward towards a group of ambient pines. Explore other trails like Navajo Loop where you can see the famous rock formation imitating Thor's Hammer.
Want a hike that's short and sweet? Hike Mossy Cave, a smooth path along a stream that leads to a gentle waterfall.
Red Canyon also has several hikes to choose from, which are often less crowded than Bryce Canyon. The Pink Ledges trail takes you to the base of red cliffs and the conifer forest. Hike the Losee Canyon trail and be guided through wildflowers and the famed red rock topography.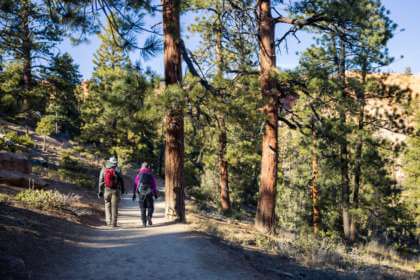 Old Bryce Town
If you're ready to quiet down at night, take a leisurely stroll through Old Bryce Town. Decorated in an old western style, the shops are perfect for small children. Grab some ice cream or fresh-baked goods. Collect some souvenirs at the Canyon Rock Shop like petrified wood, rocks, fossils and unique specimens. Take a piece of your adventure home so you can remember the amazing time you had at Ruby's Inn.
Soaring Southern Utah
Buckle up and strap on your virtual reality (VR) goggles for a ride above the desert. Soaring Southern Utah takes you on a bird's-eye view across the expansive scenery of Southern Utah. Ride above the hoodoos, Ponderosa pines and winding trails. Experience Utah's most iconic landmarks all in one ride. It really gives you views like no other!
Escape to Ruby's Inn
With activities for everyone and a pristine location to Bryce Canyon, Ruby's Inn is the perfect family-friendly escape. Experience the outdoors, escape your worries and join in on the fun at Ruby's Inn. Open year-round, there's always something new to experience each season. Plan your next escape to Ruby's Inn at rubysinn.com.