Looking for some opportunities to escape the city with your kids? We get it. We have all been in quarantine with our families, and we are ready to get outside and enjoy the fresh air with our families. Southern Utah has so many family friendly hikes to offer.
Hiking is a wonderful way to see Bryce Canyon National Park, the surrounding Dixie National Forest, and the nearby Grand Staircase-Escalante National Monument. The Great Western Trail is within a mile of Ruby's. There are trails for all levels of activity and all ages. The trails in Bryce Canyon National Park descend into the canyon and wind around the hoodoos.
Set aside more than just a day for hiking when planning a trip to the Bryce Canyon National Park and surrounding area. There are numerous trails, for all skill levels, within the borders of Bryce Canyon. The park trails provide a chance to get a close up view of the scenic wonders that make this area one of America's Masterpiece locations.
1. Mossy Cave-
Mossy Cave Trail is an easy 0.9 mile walk to a mysterious, watery oasis in this desert region. The trail offers a wonderful view of the canyon and ends at an alcove covered in moss created by the natural springs seeping through the sandstone. During the cold winter months the trickling water creates incredible ice cycles that resemble stalactites found in deep underground caves.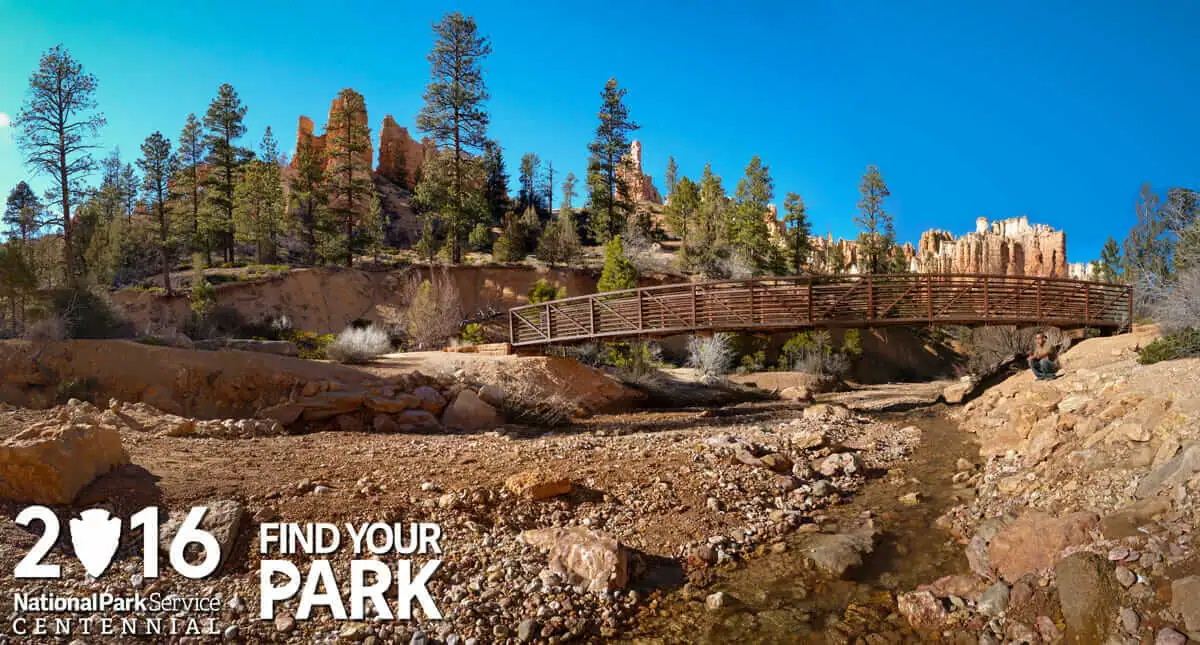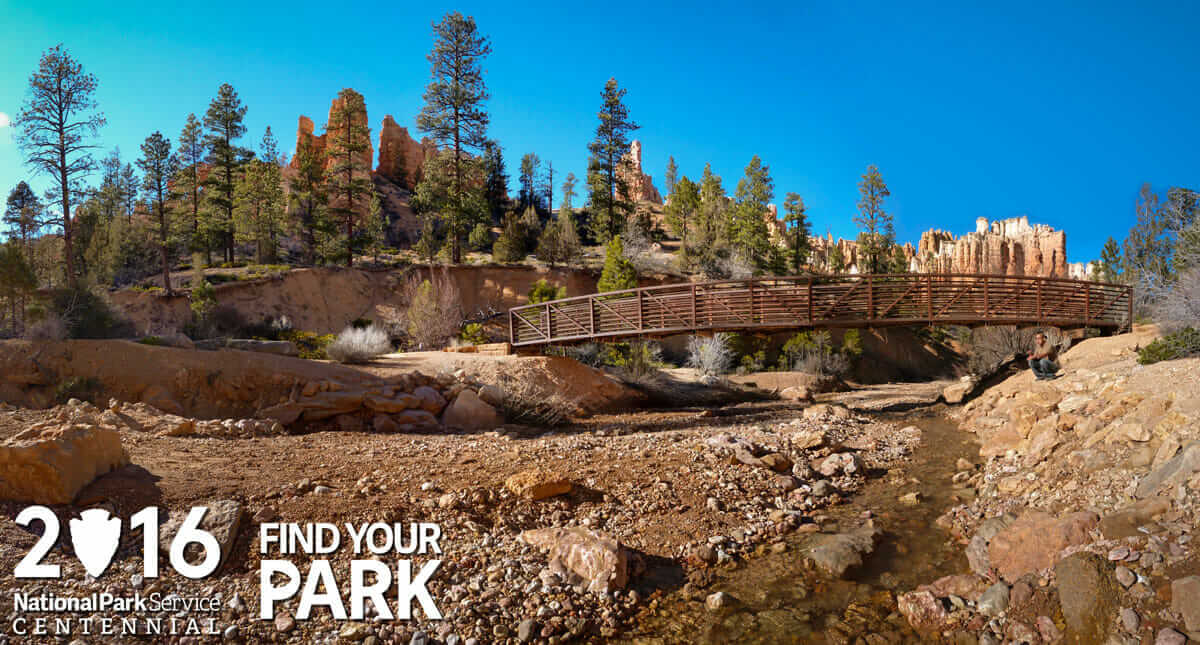 2- The Rim Trail in Bryce Canyon National Park-
The Rim Trail is an easy 1-mile hike that will lead park visitors past viewing areas for both Sunrise and Sunset point. The views from this trail are incredible at any time of day. However, this is a perfect trail to take either during the early morning hours or just before sunset. The dramatic color backdrops, created by the beginning and ending of the day, add more "wow" to these amazing sites.

3- Queen's Garden Trail
The Queen's Garden Trail is a 1.8-mile trail that takes hikers along the bottom of the canyon providing up close access to the mysterious hoodoos found at Bryce. As the trail winds through the canyon, it meets up with the Navajo Loop. If hikers choose to continue on the new trail it will add an extra 1.3 miles to their adventure. Both trails are classified as moderate. Once the loop has been completed, a short walk along the Rim Trail will take hikers back to their vehicles.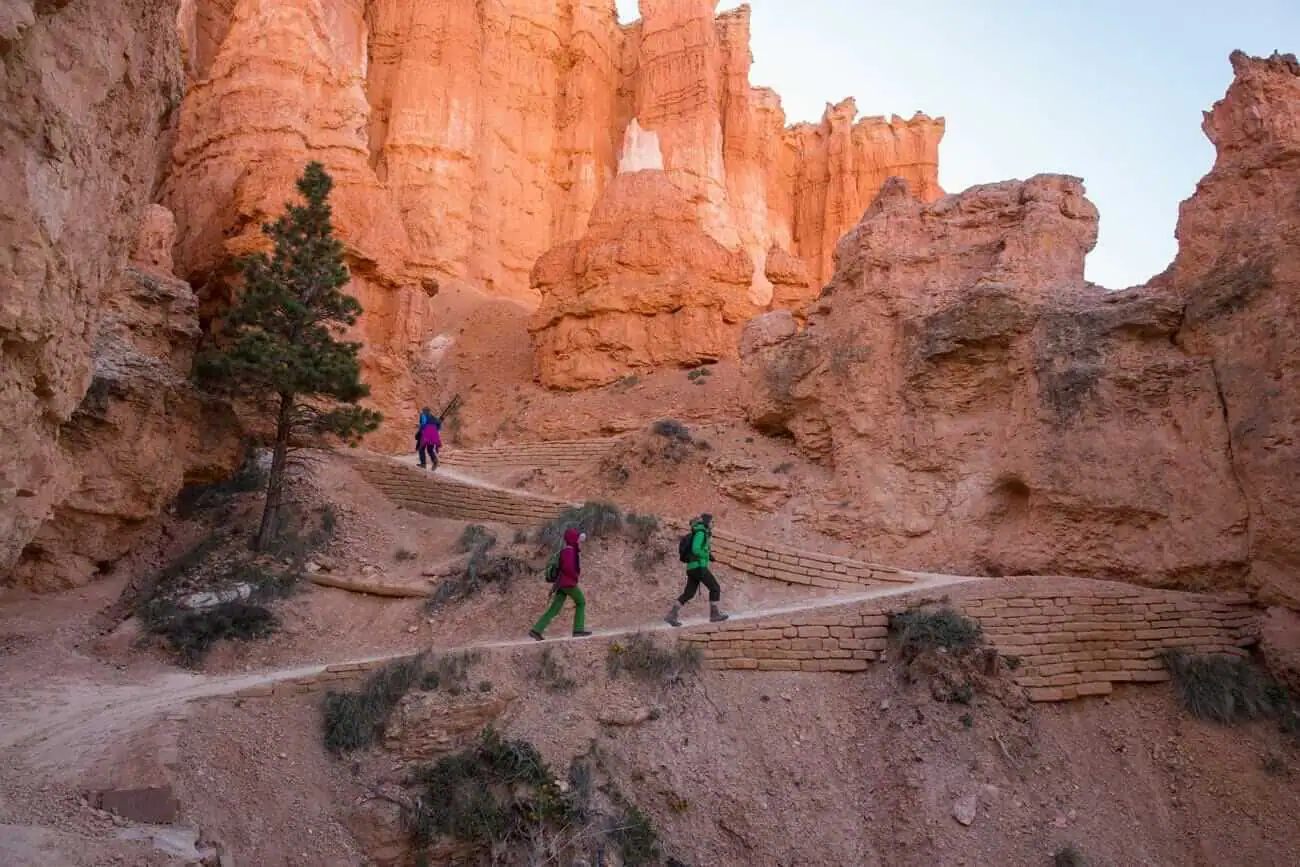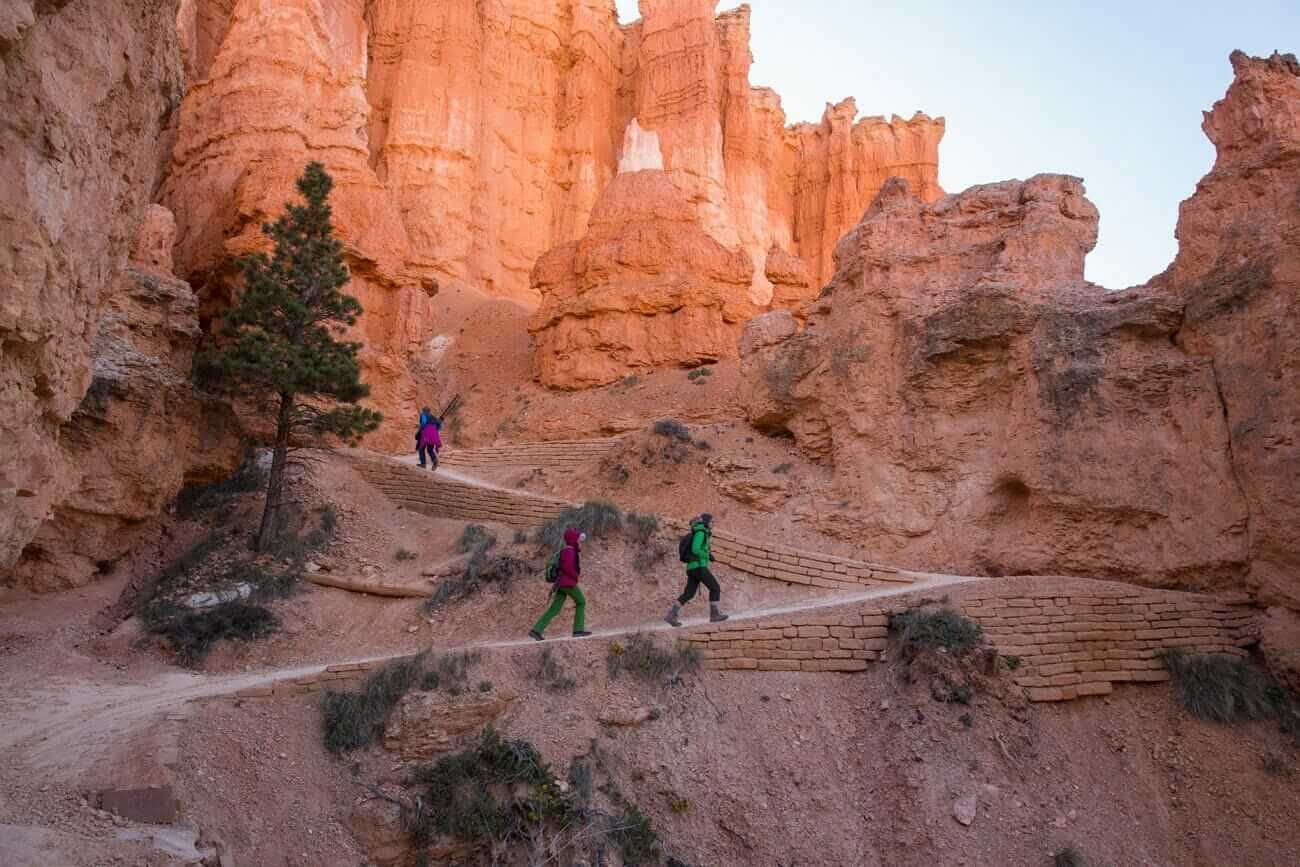 These are just a few of the exciting and breathtaking hiking trails available in Bryce Canyon National Park. Check with the Visitor's Center for more options, including the overnight hikes that require a permit and the ranger guided moonlight hikes offer each month around the full-moon.
It is always important to check the Bryce Canyon National Park website for COVID-19 restrictions before you come. We can't wait to have you!